CLASS/ACC: the suitcase to complete any installation
Our SUPER/CLASS suitcases contain a wide selection of our best-selling products for wooden, metal and glass applications, the result of our 50-year long manufacturing experience. Be a superhero and have the solution to any installation problem at hand!
You will be ready to efficiently meet any request of your customers on camlocks and their accessories.
The nemesis of locking systems
Sooner or later a nut needs replacing, you need to change a washer or the cam to make the installation more efficient.
In those very moments, the solutions we have are not many and sometimes not ideal; purchasing whole packagings and carrying them around during installations is inconvenient and costly. Ordering a customized cam for a single installation or cranking the cam in situ is time consuming and poses a great risk to the item functioning. In many cases you would have liked to have the solution at hand.
As we are aware of the needs of our customers and want to be ready to meet them, we thought of this accessories kit, a can't-miss item for dealers, hardware shops, retailers and professionals.
We decided then to add a new member to the SUPER/CLASS family, a fourth suitcase containing a selection of the most useful accessories to have always at hand. Straight cams in different lengths, cranked or hooked cams; nuts with unconventional thread pitches, horseshoe clips, washers and spacers, quick-fix handles etc… a selection of 700 pieces to make the installation easier and every item adaptable to all needs.
The practical suitcase compartments can be easily replenished when needed and, thanks to the legenda on the lid, you can catch a glimpse of the content and re-order rapidly. It is equipped with a handle and a padlockable latch for transport.
No matter if you call them cam or latches, you will find 8 different types of them (a selection of the 300+ types we manufacture, which you can see clicking on this link https://omrserrature.it/categoria-prodotto/omr/accessori/leve/).
Long straight cam: you can cut it to size
Cranked cams: all of them with 43 mm working lenght, you can find a selection of the most common crank sizes 3, 5, 7 and 13 mm.
Hooked cams: with 3 different working lengths and 3 different types of hooks to suit any installation need.
The claw washer guarantees a safer grip on wood, whereas on metal it can be useful as adapter in case the fixing hole is not suitable for the lock to install.
The three lower compartments contain the most common horseshoe clips for camlocks, oval pedestal camlocks or push locks for metal sliding doors.
We know that very often a spare nut is needed. That's the reason why we included nuts featuring unconventional thread pitches for Ø 15 and Ø 19 camlocks, besides nuts for Ø 18 camlocks for mailboxes.
If you need a central locking system, you can find 2-point cams, 3-point cams and lifting pins (to cut to size in case of need) to replace the cam.
If the fixing hole punched on the doors is square with rounded angles, it is possible to turn it into a Ø 19 double D fixing hole thanks to the adapter.
The striking plate allows you to create the striking point for any cam or latch on our catalogue.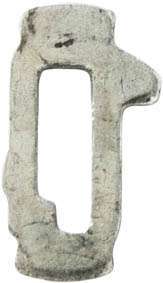 With the micro-springs and the wafers provided, you will be able to rapidly and easily create the keying that best suits your customer's needs, including keyed alike (KA) systems.
Sometimes on wood it is simpler to cut a round fixing hole but then you need to find a way to fix the camlock and prevent it from rotating. You just need the fixing plate MPIA04837 and two screws (or rivets for metal) to fix it on the inner side of the door to create a traditional double D fixing hole for your camlock.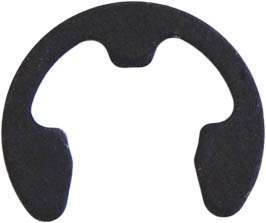 How many times has it happened that a circlip slips off your hands and falls on the floor? Having always a spare one at hand is amazing!
Do not use the key as handle to pull the door. Just install a handle on the cylinder head. It is a practical solution and it extends the camlock lifetime.
The fixing hole is not always perfect. You just need a rosette to put a remedy! That's the reason why we have added a selection of rosettes for camlocks to use on furniture doors, filing cabinets, push locks for wood, 2-point locks or espagnolette locks.
Teddy Roosevelt used to say: "Do you have a problem? Do what you can, with what you have, where you are."
If you have the suitcase CLASS/ACC with you, it will be much easier!