Smart solutions for your furniture
There is a way to definitively say goodbye to keys without renouncing security and we at OMR have found it!
We have thought of you, for your office furniture, your library cabinets, your archive, your wardrobe and much more. Wouldn't you mind knocking key management of all this furniture off your to-do list?
And we also thought of you, customer, who will not have to add another key to your deck already in "St. Peter" / zookeeper / Central Park keeper mode.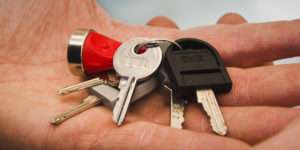 This is the main purpose of our two plug-and-play electronic locks: HELLOCK and the OLED or TOUCHPAD combination lock, so different and so similar to each othe For both, you just need to disassemble the old lock, without replacing the door or cabinet, wiring or drilling new holes. Mount it in the pre-existing hole and the game is done!
With HELLOCK, the smallest lock in the world with an internal processor (CPU), smartly open and close furniture, cabinets and chests of drawers of all materials and thicknesses, with any opening mechanism: hinged, sliding and rotating rod doors. It is available in horizontal or vertical version, in black or white and, thanks to our wide range of accessories, you can mount it wherever you prefer.
There are many technological variants available: the model with PIN code, RFID to open with a card, bracelet or key ring, NFC to open with the appropriate App on your smartphone, Bluetooth and finally HSC to use the lock with a code generated by the our cloud.
You'll just need to remember to replace the button cell battery once every 10 years!!!
Long-lasting technology and safety.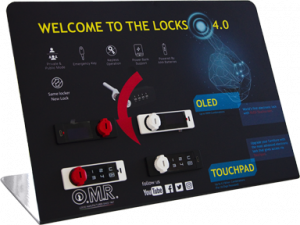 If, on the other hand, you are fond of the classic combination locks but want an upgrade in terms of safety, technology and aesthetics, the OLED and Touchpad combination locks are right up your alley! Swipe with your finger like on your smartphone to compose the right combination or quickly type it on the screen.
The world of locks has caught up, and you?