Are we going back to normality?
June 2021 is the month of reopenings that will lead us to a gradual return to normality, thanks to a decrease in the number of infections. It's a news finally makes us breathe an air of positivity and optimism towards the future. The first big news is represented by the total reopening of restaurant and cafes, with the opportunity to dine inside and at the counter, which will allow places with little space inside to reopen as well A lowering of limitations will applied to outside, recreational and cultural activities, starting from outdoor and indoor sporting events to theme and amusement parks, pools, as well as activities of ricreational and cultural centres. All these places open to the public, therefore, will once again and finally be able to host events and activities, always with the utmost attention to avoiding risky health behaviors.
And it's in this context that the managers of gyms, swimming pools, sports centers, bathing establishments, museums, exhibitions and exhibition spaces, theme parks and other similar structures will have to build access-management systems, avoiding gatherings and favoring the orderly flow of people, even through the use of booking services.
A new normality more attentive to "contacts"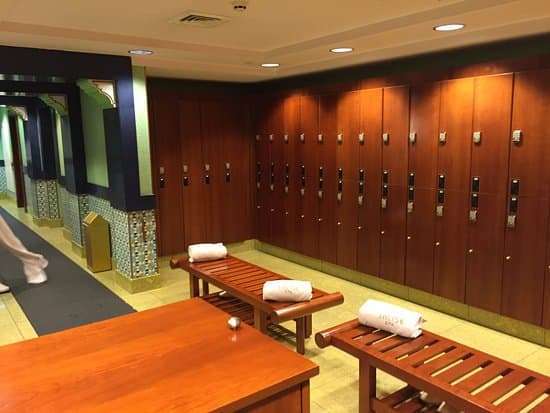 An important and strategic part of these places is represented by the storage spaces for objects, provided for practical and safety reasons. Today, even more attention must be paid to the management of changing rooms, cloakrooms and storage areas for personal belongings, with frequent sanitation and by limiting contacts as much as possible,, also using solutions that ensure maximum safety, combinined with ease of use
It's excactly to meet this need that we designed our electronic Hellock lock: a practical, convenient and safe solution that solves the problem of key management. The user just needs to enter a pin code on the keyboard and that's it!
The customer of a gym or a pool, the visitor of an exhibition, of a museum or of an amusement park will be able to store securely and without worries their personal belongings without the risk of loosing the key or the need to bring a padlock. It's more comfortable for the use and a saving opportunity for the host.
The installation is quick , contrary to the mechanical lock, without having to make modification to doors. It's small, discrete and its battery lasts for 10 years. What are you waiting for to try it too?
Contact us and we will help you choose the ideal solution for you, among the many models available in orientation, color and technology.