CONDOR European profile cylinders Key-Key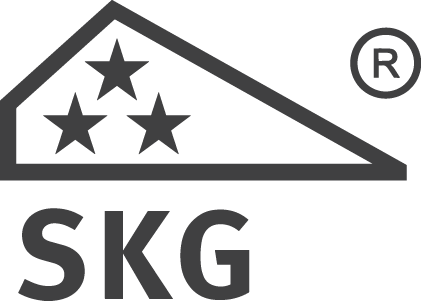 GRADE 5 CORROSION RESISTANCE (highest grade) UNDER EN 1670
Suitable for use on fire doors
Operated by expert users unlikely to misuse it

one and only class marked as n°1

Longest endurance test (100,000 cycles)
The reference standard is based on 3 grades:

Grade 4 – 25,000 cycles
Grade 5 – 50,000 cycles
Grade 6 – 100,000 cycles

No requirements needed
Suitable for use on fire doors
The reference standard is based on 3 grades:

Grade 0 – not suitable for use on fire doors
Grade A – suitable for use on smoke resistant doors
Grade B – suitable for use on fire doors

No safety requirement needed (for users)
High corrosion resistance (96h)
The reference standard is based on 4 grades:

Grade 0 – no requirements needed for corrosion and temperature resistance
Grade A – high corrosion resistance and no requirement needed for temperature
Grade B – no requirement for corrosion resistance needed and temperature range -20°C÷+80°C
Grade C – high corrosion resistance needed and temperature range -20°C÷+80°C

Highest possible rating for key identification requirements
The reference standards is based on 6 grades:

One of the main criteria is the number of possible keyings ranging from min. 100 keyings (Grade 1) to a max. of 100,000 (Grade 6)

Reference standard for resistance to punching and mechanical manipulation
The reference standard is based on 5 grades:

Grade 0 – no requirements needed for resistance to punching/mechanical manipulation
Grade A – 3/5 minutes resistance to punching/mechanical manipulation EXCEPT cylinder extraction
Grade B – 5/10 minutes resistance to punching/mechanical manipulation EXCEPT cylinder extraction
Grade C – 3/5 minutes resistance to punching/mechanical manipulation
Grade D – 5/10 minutes resistance to punching/mechanical manipulation

Resistance to picking
Resistance to bumping
The CONDOR range includes:
Euro-profile cylinder key – key
Euro-profile cylinder key – knob
Euro-profile cylinder key – tailpiece for knob
Euro profile half-cylinder
Padlock
Camlock
Round cylinder
---
Product type
Half cylinder - Euro profile cylinder
Key/key - European profile cylinders
Key/shank - European profile cylinders
Key/Knob - European profile cylinders
Key/Pressure knob - European-profile cylinders
Supplied with
3 user keys
Fixing screw
Security card for key duplication
Optionals
Available in the following keying options:
KD (keyed different)
KA (keyed alike)
MK (master key)
Besides the DIN cam, the following alternative cams are available:
10-teeth ring
Reduced cam
DIN adjustable cam (for half-cylinder)
The following finishes are available:
Good to know...
Modular extensible cylinder up to 182 + 182 mm. The modular system can be used on the entire range of M&C cylinders. For the correct installation, it is necessary to use cylinder guards with drill-safe protection and 4,5 mm keyhole.
Please click on the download icon in order to download the attached file.
"CONDOR" European profile modular cylinder secure duplication with computer key. The high security system is equipped with an high security system of 5 active main pins (included the first pin in tempered steel) + 5 anti-picking moulded end-plates (included the first pin in tempered steel) + 5 active pins on the floor (snake) with anti-bumping and anti-picking fake access + 2 passive pins with 5 positions. The emergency function (frictioned) allows to open the cylinder even if on the opposite side the keys are inserted. On request it is possible to remove this fonction or to insert the free rotation to allow the mounting of motorized electronic knobs. The key is made in new silver (Alpacca) and it is patented to ensure the copy only by using the specific card. The over 7,5 milions combinations, the anti-extractor plate in "Puma Steel®" (a special carbon steel) with a silhouette that shapes the key profile, the body with the weaking pre-cut for the early breaking, the frontal and rear anti-drill pins and the double grafts connection bar with anti-drill plugs ensure the highest security level. The cam is made in inox steel to ensure resistance and durability over time.