The smart lock for gyms, luggage storage, shopping centers and much more

Safety in work and in public access places is a priority for many companies, and when it comes to managing access to lockers and drawers, the Hellock electronic lock really represents a step forward, a significant update in terms of technology, aesthetics and functionality . We are obviously talking about security in company locker rooms and locks for gym lockers, casino and gaming room lockers, etc. The applications of this compact electronic lock for cabinets and doorsare truly innumerable: from cruise ships to hospitals and healthcare facilities, from cinemas to luggage storage facilities. Let's see together what substantial advantages Hellock, the world's smallest and most compact lock with integrated CPU, offers.
Design and style for company locker rooms

Hellock offers an elegant, modern and minimal design. Its structure made of high-quality stainless steel gives the lock a sturdy yet refined appearance, suitable for commercial environments where it is important to take care of the aesthetic impact and corporate image. Available in black and white, Hellock comes with a design that inspires safety and suggests the refined taste of cutting-edge technology. A sensation that is not only aesthetic, but substantial and IP54 certified: not only is it beautiful, but it can also be installed in complex and humid environments such as swimming pools. The silicone numeric keypad provides a firm, tactile grip.
The installation is simple and the lock is compatible with the holes already present on doors
Thanks to an intelligent design, the installation of the Hellock electronic lock does not require any structural modifications of the lockers: the small electronic lock is perfectly compatible with holes already present on most lockers with mechanical key or padlockable locks. Replacing old mechanical locks will be quick and really easy. The high degree of compatibility of Hellock with the solutions already present on the market has not prevented our designers from also imagining, for manufacturers of wardrobes for gyms and changing rooms, an elegant, robust and unobtrusive built-in solution : the protruding edge of the steel structure offers a stable and resistant feedback for recessed installations .
An economic and ecological solution for companies

In addition to being stylistically relevant, the Hellock electronic lock is an ecological and economic solution. Thanks to the advanced optimization of consumption, the battery has a life of 10 years or 30,000 cycles of use: replacing the batteries will certainly not be a problem. A more prudent use of energy creates less waste and has a direct impact on the environment, since battery recycling is harmful to the ecosystem. Hellock uses common "buffer" batteries, which in themselves have little impact, and for such a significant duration that it reduces waste and environmental impact to a minimum, while offering a modern, practical and technically advanced solution.
Hellock is also economical because longer lasting batteries mean less maintenance costs; moreover, it does not use electric wires, therefore an upgrade of the changing rooms does not require invasive and expensive installations. The small electronic lock only uses its battery, reduces energy consumption and environmental impact, and works even if the electricity supply is absent for some reason.
Operation and methods of use

The Hellock electronic lock is truly a smart solution for locker management in gym locker rooms, healthcare facilities, but also game rooms, bowling alleys, etc. It offers two modes of use: single user and multi-user: the difference lies in the management of the access code.
In single user mode, the password remains unchanged and can be memorized by the user and used as a real personal code. This configuration is useful, for example, in company locker rooms where each employee has their own locker.
The multi-user configuration resets the access key each time it is opened, therefore it will be necessary to enter a new code each time the lock is closed. The multi-user setup is useful when lockers are shared by multiple people on a rotating basis, such as in gyms, waiting rooms, supermarkets, etc.
Both modes work with all the access technologies that the Hellolock model makes available.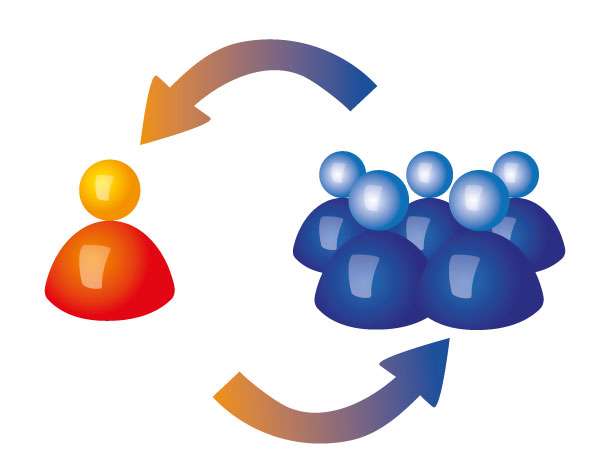 Access technologies

Hellock offers several models, each with unique characteristics. Access technology deserves a separate chapter, because the possibilities are many and offer unparalleled versatility, let's take a look at them together:
Numeric code – Opening with PIN
NFC – Bring the phone close to the lock and it will open (same as for contactless payments)
Bluetooth – Opening via App
RFID – Cards, badges, key rings, etc.
As explained in the previous paragraph, the user/multi-user modes work with all possibilities. Each access technology is easily manageable and configurable, no technical expertise is required to use this electronic lock.
Access hierarchy

Hellock offers three levels of access to the lock, a hierarchy that always allows you to open the lock without having to force it or break it in case of forgetfulness or loss. Let's proceed in hierarchical order:
User: can only open the locker that they closed with their code.
Maintainer: can open groups of lockers, for example all lockers on floor 1
Master: can open all locks and can set locks (for example they can enter the opening code of single user mode locks).
In the event of a flat battery or malfunctions, it is still possible, with suitable tools, to open the lock without damaging it. You can ask OMR consultants for more information.
Advanced Settings

Hellock is also able to provide information on the last opening, and has an event log which can be useful for the management of precious objects or where it is important to keep accesses under control. Discover new management possibilities on the Hellock configurator.
We can conclude by saying that the Hellock electronic lock is an important step forward in locker security: it offers greater protection, convenience of use, efficiency in maintenance, and ease of use for all users. Thanks to the minimal aesthetics, the incredible battery life, the quality of the materials and the great durability, Hellock represents the ideal choice for any company that wants to guarantee the safety of its customers or employees and their personal belongings in changing rooms.