Eye-catching design and improved ergonomics: here is the new face of the historic OMR-branded lockable T-hammer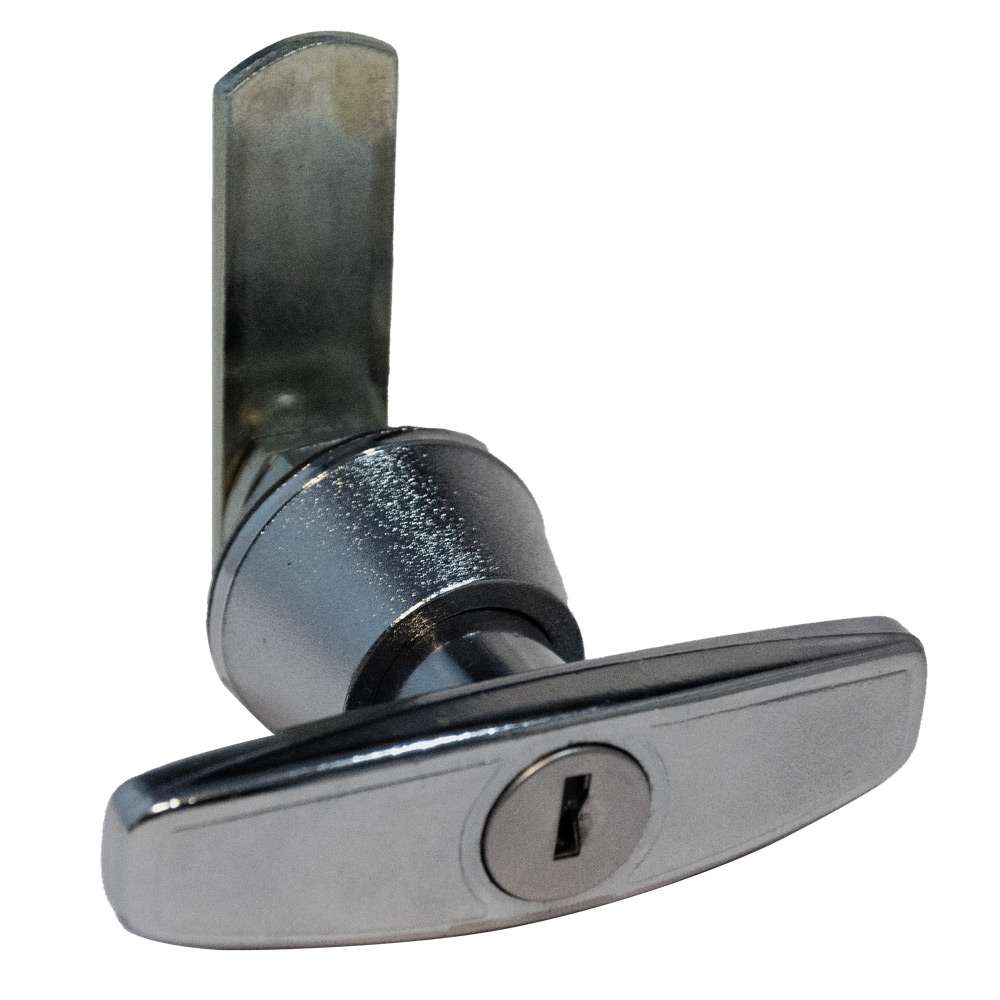 New version of the T-Handle Lock – OMR Locks.
OMR Serrature, a leading lock manufacturer, has unveiled a new version of its historic chrome T-handle with lock, created by OMR's in-house technical team, a restyling that offers a unique combination of aesthetics and functionality. The in-house technical department is always working to create new products and meet the latest market needs, but also on our historical and particularly beloved products in order to improve them. OMR's flagship products undoubtedly include the lockable chrome T-handle, which has been updated with new finish options and aesthetic and technical improvements.
The new version of the handle can be ordered with a chrome finish (as in the photo above) or black cataphoresis, making it suitable for both indoor and outdoor environments and, in the case of the black finish, particularly resistant to installations exposed to the weather and salt spray. The handle can be supplied with either a lever lock or a cam for installation on doors or cabinet doors over one meter in height. The OMR lockable handle also offers a higher degree of flexibility thanks to a threaded extension-optional-that can be used to close deep-set sashes and doors.
The embossing of the handle, in addition to improving aesthetics and design, makes the grip more solid and secure even in complex working environments, wet or dirty conditions. In addition, the handle can be fitted with a plastic blade to protect and cover the patch, so as to prevent dust from getting into the inner gears, ruining them. The handle is made both with and without a key.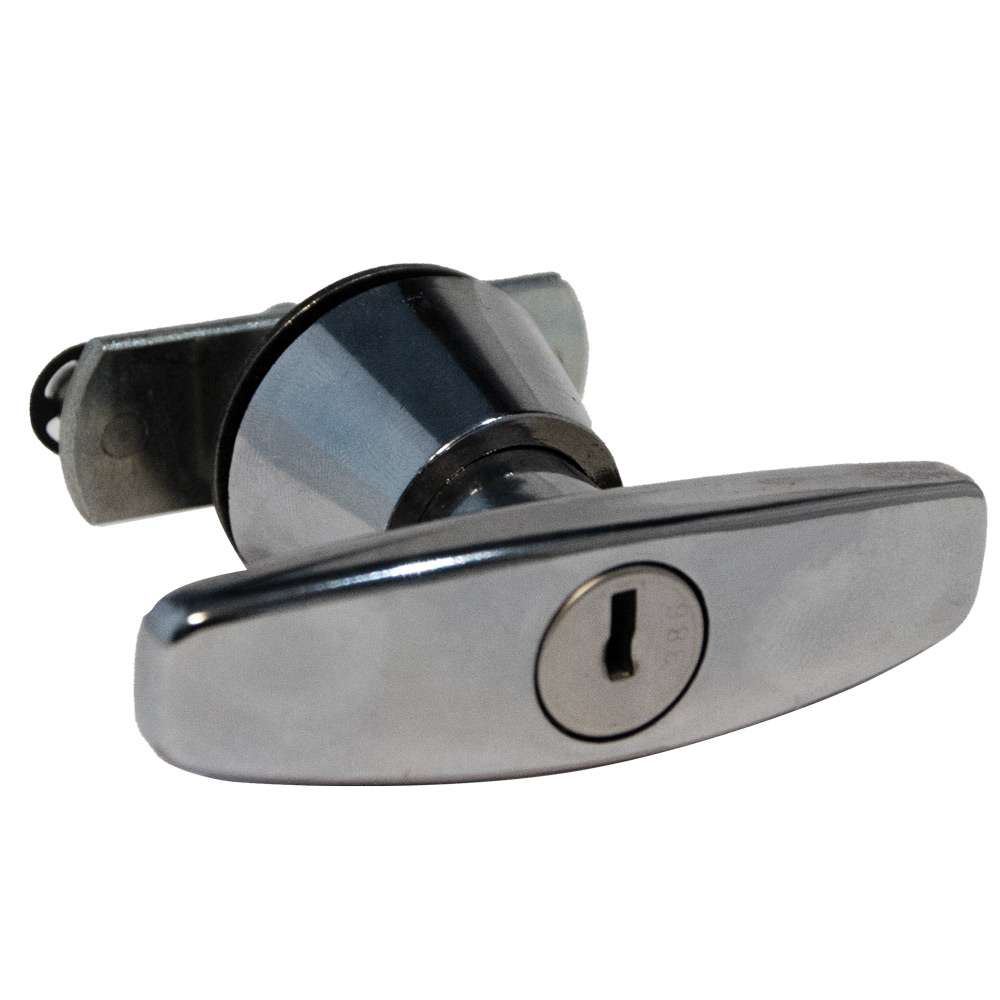 Historical version of the T-handle lock
In summary, the new T-handle lock offers all the strength and reliability of the historic product, but with a new focus on design, ergonomics, and product durability. Our sales department is available for a free consultation, call us now!